INNOVATION New products and new packaging trends
Environmental realities are driving packaging companies to offer environmentally friendly products
As society evolves, our environment is valued more and more.The behavioural trends and lifestyles of recent decades have precipitated the planet degradation. But fortunately, the new generations environmental awareness and their interest in the earth preservation is growing day by day.
To this end, companies and individuals are changing the way they operate. This implies a change in consumption, and in the development of new technologies and products. And above all, in the waste generation and its management.
We are as an expert in dosing and manufacturing of flexible single-dose packaging machinery, works every day on its technology to offer environmentally friendly solutions both throughout the machinery's manufacturing process and in the packaging creation (final product) and the waste it generates.
Under this philosophy, it has developed very interesting (and totally ecological) projects such as the packaging of mites in stick pack format.
This is an agricultural pest control process using natural organisms. Particularly suitable for horticultural crops, subtropical crops, fruit trees, citrus, table grapes and red fruits.
With the flexible packaging machinery, stick packs have been created containing predatory mite, which protects against species such as some spiders (e.g. red, white...) and mites.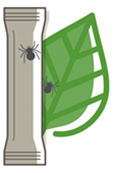 It is a packaging created with innovative materials, such as aluminised paper, which preserves relative humidity and achieves a totally unalterable insulation against cold and heat. In addition, it is an environmentally friendly envelope because all its materials are 100% biodegradable and compostable.
The stick pack is hung on the plantation or crop that needs to be protected. The predatory species inside the sachet then go outside with it to eliminate the pests when necessary.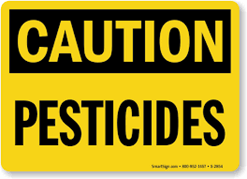 In this way, pests in agriculture can be eliminated in a natural and totally ecological way, avoiding the use of pesticides and reducing the waste generated. Both actions benefit the environment in the short and long term.
This, like many others, is an example of innovation, commitment and willingness, in product and packaging level, to continue to keep working through the latest technologies and at the same time contribute to the preservation of our planet.
Reference source: INVPACK